Selar is an eCommerce tool creatives & entrepreneurs use to sell their content, products & services across borders without any hassle.
What is Selar?
In simple terms, if you wanted to sell anything, you can simply sign up on Selar, create your store profile, upload your product(s) and you'll automatically get six (6) currencies to sell your products to anyone, anywhere in the world, and when people buy your product, we'll remit all the funds to your local bank account or mobile money wallet.
How Does Selar Works
It takes just 3 steps and less than 5 mins to unlock the best way to sell online. If it takes longer, feels free to close your account with selar, these steps are:
Create a free account and login to Selar.
Add your bank account details and upload your product(s).
Share the link to your store or product and start receiving payments instantly!
What Can You Sell on Selar
You can sell anything on Selar such as,
Event tickets,
Ebooks,
Physical products,
Training,
Courses and lots more.
There's literally no limit to what you can sell on Selar.
Selar Review
Selar is a platform that enables businesses to create online stores to sell their products. At this time, selar does not offer delivery services for products sold via Selar, merchants will be responsible for delivering the products they sell on Selar.
What they've done is provide the delivery settings option so merchants can set custom prices for different locations so their customers can pay the delivery fee along with their purchase.
Selar makes lead generation so easy. When a user tries to buy a product on Selar, they'll need to add their email address, and this email address is available to you on the dashboard right away.
Selar automatically sends an email to the buyer after one (1) hour if they didn't go through with their purchase saying "hey, you were trying to buy x what happened, here's a link to complete the purchase ". You can also send your own personal follow-ups too.
They currently support creators & entrepreneurs in Nigeria, Kenya, Ghana, Tanzania & South Africa, and rapidly expanding to more markets in Africa & Europe.
How to create an online store with Selar
Gone are the days when it took an arm or a leg to create an online store to sell your products. The internet has evolved and now there are a plethora of options to choose from. Some of which are free and some you'll need to pay for. In this guide, we show you how to create an online store using Selar in 4 simple steps.
Step 1: Sign up on Selar to create your online store
To get started, you need to click the sign up button at the top right corner of the website and fill in your details. You can also sign up using your social media accounts. Either of these options will take you less than a minute.
You're live on Selar
Now that you're live on Selar, you have a dashboard displaying your username and unique store link. After you've added your product(s), you can send your store link to customers on social media, email or any channel you want.
Next, click the 'add a product' button and you'll get the prompt to set your bank account details.
Step 2: Set up your bank details for your online store
Enter the bank account information we'll use to make payouts when you make sales on your Selar store. While Selar supports over six currencies today, all you need is your local bank account, and well convert the funds and credit that account using very favorable FX rates.
Step 3: Choose your product type
After saving your account info, now it's time to add your products . You have quite a selection of product types to choose, ranging from digital downloadable products, online courses, subscriptions, tickets to physical products. Simply select the type of product type you'd like to add to proceed. In this post, we'll be creating a physical product.
Step 4: Add product info
Upload the product image, fill in the name, price, description and other product information customers will want to see. You can add details like striked out prices to show price discounts.
Handling digital products
If you're uploading a digital downloadable product, you'll have the option to upload the file directly, so users get to download the file immediately after the purchase. Sweet right? No more trying to send digital content to your customers after they pay via bank transfer.
There are also a lot of customizations you can make to your product, e.g making it a pre-order product, customizing the URL, setting a redirect URL (perhaps you have a click funnel like process).
Once you're done entering all the product details, click the "Post product" button, to publish the product. You'll also have a direct link to the product, so you can share that product link or your general store link.
With these 4 easy steps, your online store is up and ready to do business. From your dashboard, you can make changes to your store however you want. After you create your online store, you can start selling online immediately, and also receive payments from customers all over the world in the supported currencies which includes United States dollars (USD).
Is Selar Safe?
If there's one thing Selar takes very seriously, it's security. Security of their merchants, and their customers in turn. They have taken a lot of measures to ensure that their platform is secure, and they have only set up PCI compliant payment solutions (the industry standard for payments) on Selar to ensure the details of all our users are extremely safe.
What are the Fees in Using Selar
Selar is completely free to use, you can create a store to host your products online, they only charge when you make a sale via Selar. You can see the price for each currency on their pricing page
When Do You Get Paid
When setting up your Selar account, you set your local bank account/mobile money details, and that's where all your payouts will be sent. A local bank account simply means an account in the default currency of your country. E.g, As a Nigerian merchant your local bank account will be your Naira bank account.
At this time, selar only supports automatic payouts for Naira. So if you make a sale in Naira, a day after the transaction they payout the funds straight to your Nigerian bank account automatically. However, for all other currencies and merchants in other countries, when you make a sale, selar payout the funds to your Selar wallet, and you can withdraw it at any time to your local bank account/mobile money.
For any sale you make in a currency that is not your local currency, they convert the funds to your local currency and credit your Selar wallet, then you can withdraw the funds to your local bank account/mobile money at any time. E.g When a Ghanaian merchant receives USD, selar converts the USD received to GHS on the payout date, and credits the merchant's wallet. Then the merchant can withdraw the funds straight to their Ghanaian bank account or mobile money.
12 Awesome Selar Features
Here are the list of Selar awesome features.
1. International payments
Sell to customers from anywhere in the world from one store. Selar supports six currencies today: (USD, GBP, NGN, GHS, KES & ZAR).

What's also great is, it's all enabled for you by default when you sign up, you don't have to do anything extra. Simply set your product price in your local currency, and when customers visit your store, they can switch the currency to any of the currencies they support, and they would do the currency conversion automatically with the most favorable rates for your business.

They also have this sweet little thing where if your customer is visiting from a different country, e.g US, we show their country's currency by default. Lastly, with Selar, you don't need to have multiple domiciliary accounts to sell in multiple currencies, they simply convert all other currencies to your local currency and credit your local bank account/mobile money.
2. Newsletter Integration
Although we have a CRM that allows you to email customers directly from your Selar dashboard, as well as you have the option to export your customer's data to CSV easily, they still thought it was best to give you an easy way to manage your customers on your mailing provider. With Selar, you can integrate your email newsletter provider, e.g Mailchimp, and they would automatically push buyer email addresses and names to your selected newsletter list.
3. Upsell and Cross-sell
Upselling & Cross-Selling products to your customers can have a huge impact on your sales and value extraction from customers.
Selar makes upselling & cross-selling very easy, and it's baked in by default.
You can recommend products that customers have bought together or products that are similar so your customers can be enticed to buy more.
4. Affiliates
This is one of our favorite features! Why pay for "visibility promo" when you can use an affiliate system and reward product promoters based on actual sales they bring in?
Selar makes growing your affiliate network seamless. You can generate an affiliate link for your affiliate by adding their email address and the commission you've agreed on, they'll get an email from Selar with their affiliate link and when anyone buys from their affiliate link, we automatically split the payment, pay you your commission, and pay them their commission. You don't have to do anything extra, just sit back and enjoy.
Another great thing about our affiliate feature is, even the affiliates get their own dashboard page where they can see the views they've brought as well as the sales, so 360 visibility for both parties
5. Subscriptions
Automate debiting your customers for any service/product you're providing. With Selar, you can sell subscriptions of any interval (Monthly, quarterly, yearly) to your customers and they'll be automatically charged at the selected intervals.
The most random way selar has seen a merchant use subscriptions today is a subscription for a WhatsApp group, Selar loves it! You can sell subscriptions for anything!
6. Automated Follow Up
From Selar data, they can see that customers are most likely to complete their abandoned transaction after a follow-up, and that's why they created this feature.
On Selar, one hour after the customer has abandoned their transaction, they send a follow-up email to them saying "Hey, what happened? Do you need any help, here's a link to complete your purchase".
They also send you an email with the customers details to you as the merchant so you can also follow up if you want. It's a real game changer.
7. Event Tickets
Sell tickets for all kinds of events: online and offline. With Selar you can also sell tickets for your webinars and trainings.
8. Analytics
Get insights into all the details of your store. Pageviews, abandoned transaction metrics, traffic sources, coupon usage, and many more.
9. Facebook Pixel
If you're running on Facebook/Instagram ads for your Selar store, you should definitely try selar Facebook Pixel integration.
Facebook pixel is an analytics tool that allows you to measure the effectiveness of your advertising by understanding the actions people take on your website, so basically it's a tracker for different things people do on your Selar store, and they have made that integration process so seamless.
10. CRM
Manage all your customer information directly on your dashboard. With Selar CRM you can also send emails directly from your Selar dashboard to your customers.
11. Redirect URLs
Do you already have a link you want to redirect users to after their purchase? This is what you need, it's especially useful for click funnel-like systems.
12. Coupons
Coupon codes are a great way to offer discounts to your customers and incentivize them to make purchases. You can create fixed amounts or percentage coupons from your dashboard.
Who Owns Selar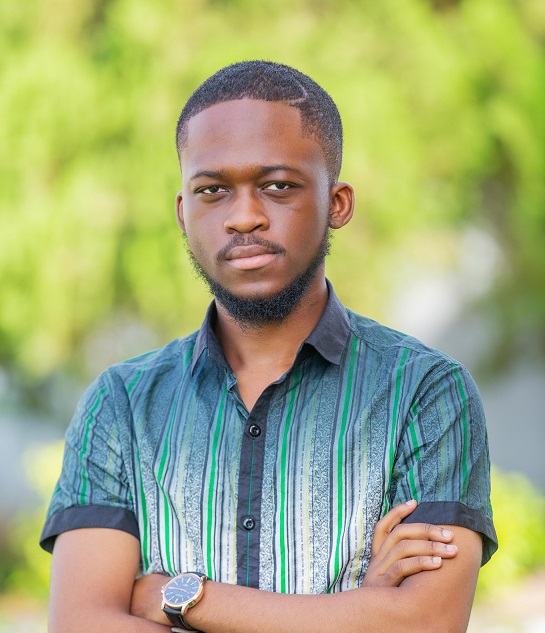 Since Kendyson is the owner of Selar, the company has gone on to work with more than 17,000 creators in the country. Organizations that have worked with Selar include the popular Mount Zion Films that was founded by Mike Bamiloye and Eva Alordiah.
Selar Affiliate Program
As an affiliate, when you facilitate a sale from your custom link, your profit gets paid to your Selar wallet, then you can withdraw the funds from your Selar wallet to your bank account.
PS: Your profit is paid to your Selar wallet based on the payout schedule for the currency.
Final Verdict
Selar is indeed free to use no string attach, you can create your online store and list your products for free, they only charge for each successful payment made on the platform, and this price differs by currency, see their pricing page for more details. There are no subscription fees or hidden charges.